Photochrome Adventures: The Haight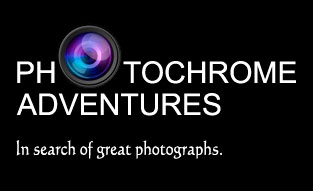 The first PHOTOCHROME ADVENTURES field trip this year will be on Saturday 16 February 2013.
It will be a neighborhood location: The Haight.
The photographing area will be on Haight St. from Scott St. to Stanyan St. The eleven blocks take in the lower and upper Haight.
Meet-up time is 9am at The Grind coffeehouse, on the south side of the street at 783 Haight St. off Scott St.
We can have refreshments and discuss plans and leave about 9:30 am.
If you don't want to walk the whole distance or find the photo ops sparse in the Lower Haight you can get a MUNI 6 or 71 bus along Haight St.
There are some interesting architectural photo ops along the route from Divisadero Street, including the edge of Buena Vista Park starting at Baker St. to Central St.
Of course the more famous, colorful and funky Upper Haight is loaded with unlimited photo subjects: architectural, artistic and human.
Meet-up time for the post-shoot-show-and-tell ( or don't tell ) discussion will be 11:30 am at People's Cafe also on the south side of the street at 1419 Haight St. off Masonic St.
We shall hope to see you all for the first PHOTOCHROME ADVENTURES field trip of 2013 as we go: In search of great photographs.
Bob Nelson