Photochrome Adventures: Golden Gate Park – Stow Lake and Vicinity 07/20/2013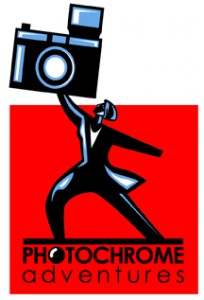 The fourth Photochrome Adventures field trip for 2013 will be on Saturday 20 July 2013 in Golden Gate Park at Stow Lake and other photo op locations in the vicinity.
Meet up time will be 9:30am at the de Young Museum Cafe on Tea Garden Drive in Golden Gate Park. After the shoot we will meet back at the de Young Cafe between 11:30am and 12 Noon.to discuss our photography and have a show-and-tell session.
That meet up time is flexible to allow for walking travel time between photo op locations.
Stow Lake has many interesting subjects: the rustic bridges, the Chinese Pagoda, the boat rides, and of course the wildlife such as birds, turtles and strolling humans. The vicinity around Stow Lake also has some very interesting photo ops too. Such as the Rose Garden, the Japanese Tea Garden, de Young Museum and the Concourse.
If you arrive by car there is a parking lot under the Concourse by the California Academy of Sciences.
For those using public transit the MUNI 44 bus line stops almost directly in front of the de Young Cafe.
The Chinese Pagoda on Stow Lake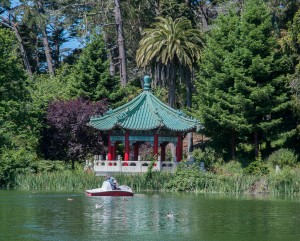 Photo by Gary Larsen
If you have any question call Bob at 441-0498 or email: bpnelso2@pacbell.net
We shall see you all in Golden Gate Park on Thursday 20 July2013, 9:30 am at de Young Museum Cafe.
Bob Nelson and Gloria Judd
Photochrome Adventures, Co-Chairpersons